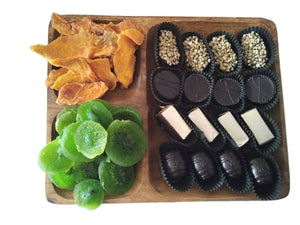 This wooden divided tray will be appreciated and enjoyed by your family and friends in Israel! Filled with scrumptious Belgian chocolates and dried fruit and beautifully displayed on a reusable divided wooden tray.
Parve
Delivery in Jerusalem is $14
Outside Jerusalem is $26. See more prices on the checkout page.