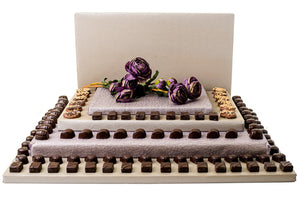 Soft elegance in purple and silver radiates from this layered presentation. Topped by beautiful purple peonies this arrangement touches the heart of its recipient. Contains a whopping 99 filled Belgian chocolate pralines!

Can be ordered in Dairy or Parve.


Delivery in Jerusalem is $14
Outside Jerusalem is $26. See more prices on the checkout page.