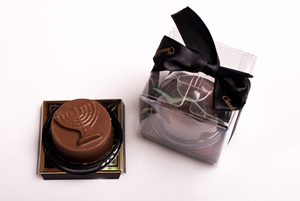 dairy. on a cookie base, this Chanuka-themed medallion is filled with delicious creams and crunches. absolutely heavenly!!
Can be ordered with another product only. Or for minimum of 5 can be sold separately - call for details
Delivery in Jerusalem is $14
Outside Jerusalem is $26. See more prices on the checkout page.