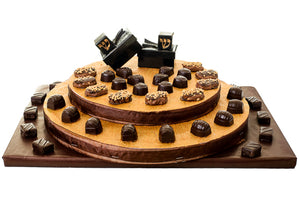 Round layers in shades of orange, gold and brown adorned with an adorable set of tefillin on top to mark that special day. Containing 38 Belgian pralines that melt in the mouth, no Bar Mitzva celebration will seem complete without it!

Can be ordered in Dairy or Parve.
Delivery in Jerusalem is $14
Outside Jerusalem is $26. See more prices on the checkout page.