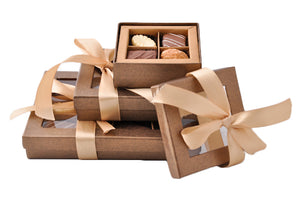 This extremely elegant bronze-colored box has a window to display the Belgian chocolates.
Available in 3 sizes; the small box with 4, the medium with 6 and the large box can be filled with 12 pralines.
Can be ordered in dairy or parve.
Delivery in Jerusalem is $14
Outside Jerusalem is $26. See more prices on the checkout page.