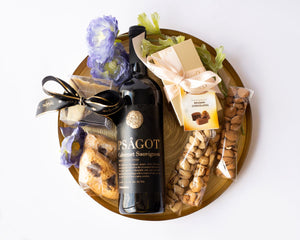 High quality gold glass plate. Gorgeous and elegant! Filled with a psagot cabarnet sauvignon, 3 bags of fresh roasted nuts, a gold box of Belgian Hauser chocolates in dairy, a box containing a chocolate hamantash, and some hamantashen in a bag. This gift will be cherished!
Delivery in Jerusalem is $14
Outside Jerusalem is $26. See more prices on the checkout page.